Veil Length Guide
Deciding what veil length is one of the most major veil designs you will make! The decision is completely up to you, but this guide is here to guide you in the right direction based on personal preferences and dress styles. Where you veil lands on your body/floor depends on your height as well as where the veil is placed on your head.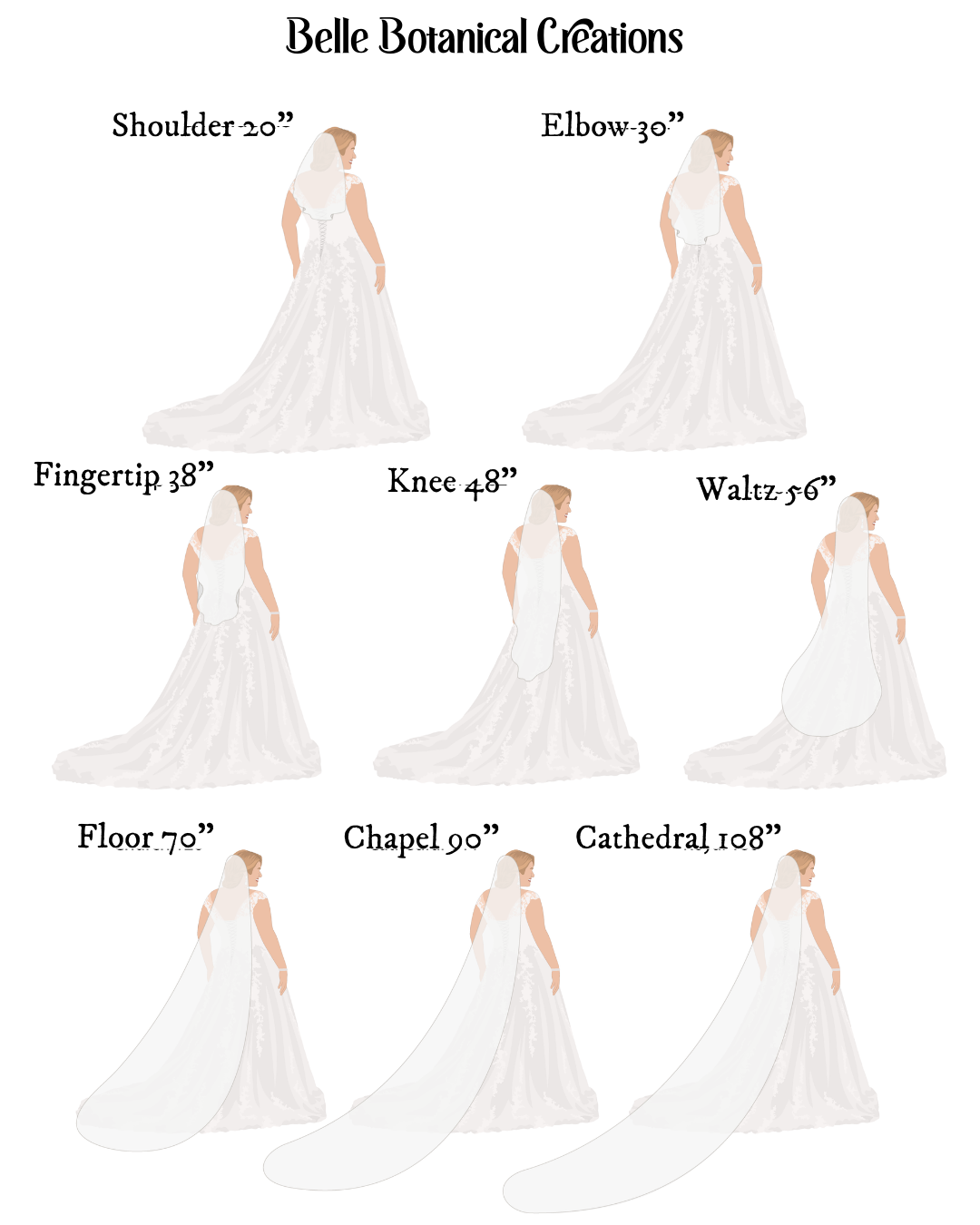 A-line (Shoulder, Elbow, Fingertip, Floor Chapel, Cathedral):
A-line dresses offer great versatility when it comes to veil lengths. While knee or waltz length veils are not typically recommended, you can comfortably wear veils of any other length. If you opt for a floor-length veil, ensure that its length extends beyond the edge of your train.

Ball Gown (Shoulder, Elbow, Chapel, Cathedral):
For ball gown dresses, it is generally recommended to choose veils that hit above your waistline or go for the grandeur of a full cathedral-length veil.

Mermaid, Fit and Flare, Trumpet, etc. (All lengths):
Veil lengths of all kinds generally complement these dress styles. However, our preferred lengths for these silhouettes are fingertip and cathedral lengths
Questions?
If you have questions or need help choosing from our veils & accessories, click the chat icon in the bottom right corner to chat with us! If we're online & available, we will reply and live chat with you. If not, please message anyways and we will respond within 24-48 hours.
Business Hours: Monday-Friday 8am-4pm PST & closed weekends (slower reply time)